I'm an advocate, sex worker and writer living and working as a migrant settler on stolen land. I'm also the founder of Hedon House, a queerly-conceived venue celebrating bodies, pleasure, rest and play. My work has woven through the brothel, the boardroom, screen, stage, page, public health and education. I strive to center the right to pleasure, care and embodiment, particularly for my sex worker community.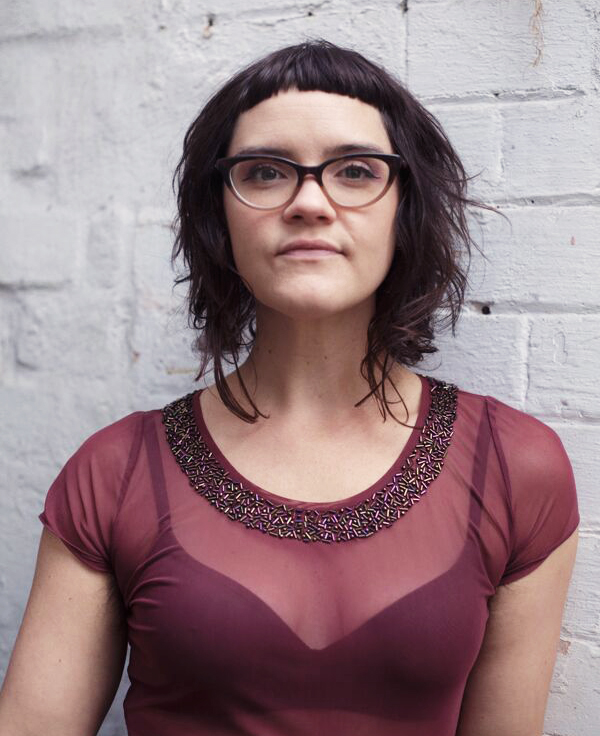 What I do and why
I work to create nuanced, compassionate, justice-driven dialogue about sexual culture, sex education, gender and power, and access to embodiment and wellbeing. In my 15 years working in the field, this has manifested through writing, speaking, filmmaking, performance, facilitating discussions and experiences for individuals and groups, and working as an advocate, activist, and peer educator.
Over that time, I've worked in the public health sector, arts and media, education, advocacy, writing, and filmmaking. I'm the current National Programs Manager and former president at Scarlet Alliance, Australian Sex Workers Association. I believe strongly in 'nothing about us without us', and work to get a seat at the table in discussions where my communities are otherwise silenced by omission.
Whilst matters of sexuality can often be seen as a 'luxury' or 'privilege' to speak about in the context of social justice, systemic oppression, and the general mess we've made of things, I see an intrinsic link between pleasure, embodiment, human rights, and justice work.
My CV, but as a lil' story
My academic background is in gender studies and cultural studies (Chapman University, Orange CA USA; Middlesex Univeristy, London, UK; San Francisco State University, CA, USA). From there I sought practical application of the political and cultural theory that formed my views on feminism, queerness, and sex work in my role as a producer and performer at Feck, an adult media company in Melbourne, Victoria, Australia. This offered me an opportunity to explore the tensions and conflicts of interest between the parties in sex work transactions, gain experiential understandings of labour in sex work economies, create spaces in which sex workers were able to explore vulnerability and empowerment via erotic labour, explore the politics of censorship and state control of individual and collective erotic expression, understand internal and external hierarchies of sex working cultures. I also built skills as a videographer, sound recordist, and interviewer in this role.
From there I went on to co-found Sensate Films with creative partner Aven Frey. We produced award-winning erotic media from 2012 – 2015, much of which explored the darker and more edgy aspects of human sexuality. We took a documentary approach to production that allowed us to capture deeply intimate explorations of performer-determined subject matter. The opportunity to travel with and speak about our work in Australia, Europe, the United Kingdom, and North America allowed me to connected with and be influenced by some of the world's most innovative content creators, academics and journalists exploring pornography, technology and culture.
Concurrently, I began presenting workshops and talks about feminism, pornography, BDSM, and consent at festivals, universities, conferences, and community events. I also worked as a curator of erotic film events in cities around Australia, Europe, and the UK. These experiences afforded me the opportunity to build skills in events management, group facilitation, public speaking, and online troll management.
In 2012, I began an apprenticeship as a professional BDSM service provider. Colloquially, I'm a dominatrix. I continue to work independently  as a sex worker and have used this career to build a variety of transferrable skills including small business management, sex and consent education, and some damned good communication and negotiation skills.
I am a passionate advocate for sex worker human and labour rights, and work at both peer and non-peer levels to contribute to dialogue about the issues that most affect the sex working community in Australia and abroad. From 2018-2020 I served as the President of Scarlet Alliance, Australian Sex Workers' Association, and currently work as their National Programs Manager.
It's sometimes hard for me to tell whether I move the work, or whether the work moves me. I follow leads and curiosities into spaces I don't necessarily plan to enter – working as a dramaturg on St Martins Youth Arts' development and production of Gonzo, a show about young men and pornography at The Malthouse Theatre; a peer educator and consultant at CheckOut, Sydney's queer sexual health service; a freelance consultant; a tour manager for international sexuality educators. I am grateful for a career that is incredibly diverse in form and constantly challenging and skill-building.
But really, all of this has led me to where I am now: as the founder/mum/lead Keeper of Hedon House, a space I've cultivated for hedonists, pleasure-seekers, and rest-takers on Gadigal Country. It's the most appropriate blend of my skills, values, and aesthetics I can imagine, and I'd say once I've grown that to where I want it, I'll have perfectly peaked.
Importantly: my sun is in Capricorn, my ascendent is in Virgo and I've a Taurus moon. All earth, all the time.